Our Staff

Chief Executive: Helen Stace

 

Conservation Senior Manager: Andrew Nixon
Living Landscapes Officer (Lugg Valley): Sophie Cowling
Catchment Advisor: Claire Spicer
Fundraising Officer: Emma Morrison
Ice Age Ponds Project Officer: Dave Hutton
Ecological Support Officer: Ellie Baggett
Ecological Support Officer: Stephanie James-Melling

 

Estates Senior Manager: James Hitchcock
Reserves Officer: Trevor Hulme
Reserves Officer: Paul Ratcliffe
Reserves Officer: Pete Johnson
Reserves Officer: Lewis Goldwater
Assistant Reserves Officer: Ian James
Queenswood Visitor Centre & Retail Officer: Debbie Bean
Queenswood Visitor Centre Assistant: Liz Bunney

 

Engagement Manager: Katrina Preston 
Queenswood and Bodenham Lake Engagement Officer: Karen Roberts
Nature Tots Coordinator: Hannah Dunn
Orchard Origins Officer: Julia Morton
Orchard Origins Project Assistant: Philip Budgen

 

Communications & Marketing Manager: Frances Weeks
Ledbury Shop Manager: Sue Daynes

 

Finance Manager: Amanda Eckley
Finance Officer: Francesca De Luca
Finance & Admin Officer: Averil Clother
Membership Officer: Bev Bishop
Trustees & Honorary Officers

Honorary Officers

Chair of the Board of Trustees: Brian Hurrell
Vice Chair: William Bullough
Hon. Secretary: Mark Pakenham
Treasurer: Peter Ford
Flycatcher Editor: Peter Garner

Trustees

The Trustees are responsible for the overall governance of the Trust. The Board meets eight times a year, and many Trustees are also involved in other committees, advisory groups, liaising with staff and representing the Trust at events. There is a wide range of expertise on the Board.

William  Bullough (Vice Chair)

A lifelong naturalist Will has degrees in biology, ecology and agricultural biochemistry. For many years he ran an upland livestock farm on the Herefordshire border and in 1987 started the business Whitney Sawmills and Workshops. Since then he has built it into one of the few successful British businesses specialising in home grown hardwoods. With years of experience in woodland management he also developed and now teaches a unique course called "Woodland to Workshop" in association with the charity Woodland 

Peter Ford

Pete retired as a building society director in 2010. The early part of his career was spent as a chartered accountant with Price Waterhouse following which he entered the financial services sector with responsibilities ranging from financial control through to planning and corporate governance. He has trustee experience as a pension scheme trustee. Peter has also been a reserves volunteer for a number of years.

Peter Garner

Peter is a retired head teacher. For his first 25 years as a teacher he worked in Birmingham with young offenders, and then with excluded pupils. In 1993 he was appointed head teacher of a large Middle School in Redditch.

While still working he published a book on the Dragonflies of Herefordshire. After he retired in 2008 he concentrated on his role as Botanical Recorder for Herefordshire.

Peter was a Trustee with the Trust first in 1997, but resigned in 2005 to concentrate more fully on his last few years as a head teacher, but continued to stay in close contact with all that occurred at the Trust as he remained editor of Flycatcher.

Brian Hurrell (Chair)

Brian is a retired local government officer and a retired Chair of a London Housing Association He brings a wealth of experience in both working with local/national politicians, and the role responsibilities of a Trustee to the Board. He currently enjoys being a member of the Trust's work party, and has a keen interest in habitat creation and maintenance.

Alison McLean 

Alison has spent her career in community and economic development, working for both public and voluntary organisations, mostly in Herefordshire and Shropshire. She is a former Trustee of the Heritage Lottery Fund, a former Board member of the Countryside Agency and Commission for Rural Communities and is currently a Governor at the Hereford College of Arts and a director of Hereford Yoga Community Interest Company. She has lived in Herefordshire for over 30 years. Alison was awarded an OBE for services to rural affairs in 2010.

Stuart McMaster

Stuart brings to the Board over 30 years experience at Director level in commercial business related to the construction industry. He has been resident in the county for over 25 years and has had the pleasure of raising his family of five children here. He has been the volunteer warden for Merrivale Wood in Ross on Wye for several years and is an enthusiastic amateur naturalist.

Elizabeth (Liz) Overstall

A director/cameraman with Anglia TV's "Survival" series for 20 years, Liz's prize-winning nature films have been distributed world-wide, helping to protect fragile environments in many countries. Liz is also the author of several wildlife books. She is currently director of a Herefordshire medical training company and active in her local community as a Community First Responder and Parish Councillor. She has a lifelong interest in natural history and a desire to contribute to the protection of Herefordshire's countryside.

Jim Hardy

Jim has been a co-opted trustee and member of the finance committee for the last ten months.  He has an organic farm and for many years ran a food production business.  His experience thus includes agriculture, management, finance, marketing and employment. He has been a life-long amateur naturalist and believes that a respect for nature should be at the core of all human activity.  He has a particular interest in enhancing communication between the conservation movement and mainstream agriculture and would like to continue to serve the trust both as a trustee as well as in any other way he can.

Nick Smith

Nick has worked in the forestry industry across England for over 40 years. Much of that time has been spent with the Forestry Commission in different supervisory roles of management. His current role for the last twenty or more years has been as a private woodland officer giving advice and help to private woodland owners across the West Midlands. This has help bring many types of woodland into positive management and for the benefits of the wider wildlife and environment.
His lifetime hobby has been with ornithology and in past years working with Herefordshire Ornithology Club, as chairman and helping to coordinating the publishing in 2014, the book called the Birds of Herefordshire 2007-2012. Other interests include gardening and campanology. Nick was awarded a BEM for services to forestry, the environment and ornithology in 2016.

Matt Williams

Matt is a nature writer, wildlife photographer and nature podcast presenter. He's a lifelong nature lover and environmentalist. He began birdwatching at the age of five and grew up in Malvern. He has spent a decade working in the youth environmental sector, first as part of the UK Youth Climate Coalition (including a year as one of its Co-Directors), followed by four years as Associate Director of A Focus on Nature, the youth nature network. In the past he was Communications Manager of the Borneo Nature Foundation in Indonesia. He is an environmental policy specialist, having worked on climate change and energy policy for the RSPB for five years. He now leads the National Trust's environmental policy work. He's also working with a range of international youth nature organisations planning a campaign ahead of the UN biodiversity conference in 2020. You can find out more about Matt at mattadamwilliams.co.uk and @mattadamw.

 
Our Patron & Presidents

Our Patron & Presidents

Patron:

Monty Don

"I am delighted and honoured to become Patron of the Herefordshire Wildlife Trust and wholeheartedly support the wide range of excellent work in conserving and celebrating Herefordshire's astonishingly rich and varied wildlife."

Monty is a renowned writer and television presenter and the UK's favourite gardener.

Monty first appeared on television in 1989 and has now presented gardening and travel programmes for over twenty years. He is the lead presenter for the BBC flagship programme Gardeners' World which he now hosts from his home Longmeadow in Herefordshire. He also presents the Chelsea Flower Show coverage for BBC2 and Shared Planet for Radio 4 which explores the complex interface between a growing human population and wildlife.

Monty is a prolific journalist and was the Observer's gardening editor from 1994 until 2006 and now writes regular columns for publications including Gardeners' World Magazine. He has written over 20 books including the best selling Fork to Fork, The Sensuous Garden, The Jewel Garden (with Sarah Don), The Complete Gardener and The Road to Le Tholonet.

Monty is a committed organic gardener and was for many years the President of the Soil Association. He has worked with schools and groups of drug addicts to build respect and reward from working with the natural world. Monty has a strong belief in the importance of communities working together through an understanding and love of the land.

President:

Vacant

Vice Presidents:

Mr Lawrence Banks CBE DL
Mr Edward Harley
Mr Tom Davies
Mrs Betty Winser

Marie Clarke

Roger Beck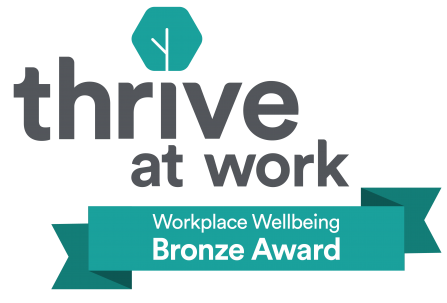 Achieving the Bronze Level Thrive at Work Award shows your organisation's commitment to implementing effective policies and procedures, good line management and board level engagement. You have provided accurate and appropriate information to enable employees to make healthier choices in a variety of subjects around health and wellbeing.