The Sturts Nature Reserve
This is a Herefordshire Wildlife Trust Reserve just off the A4112 west of Kinnersley. The reserve is signposted and is reached along the narrow Ailey Lane. Pass through the gate to a small grassy parking area.
The area is made up of three reserves, shown on the map in orange. The trail takes you along public footpaths between the reserves.
During the last Ice Age this area would have been covered by a large glacial lake which is why you won't find the hummocky moraine typical of Ice Age Ponds.
However, one of the ponds is a 'classic' Ice Age Pond. And it clearly shows many of the key features of an Ice Age Pond.
In one of the fields you will find no ponds but if you look carefully you can see some depressions in the ground. These may be the sight of old ponds that have been filled in. Known as 'ghost ponds'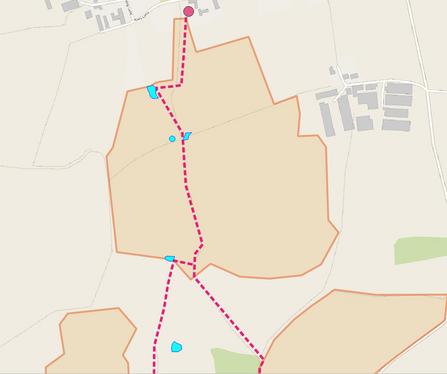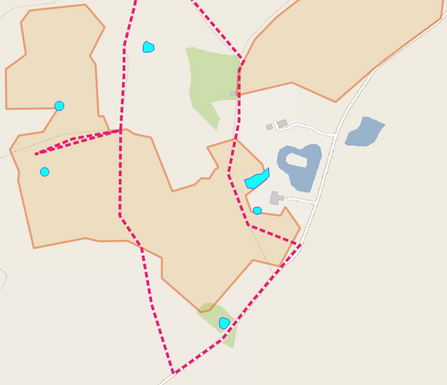 Birches Farm Nature Reserve
Birches Farm is a Herefordshire Wildlife Trust reserve located just outside Kington. The entrance to the reserve is from the A4111 and just inside the gate there is free parking for a number of vehicles.
The reserve is home to a number of Ice Age Ponds and the view point in Little Bank field gives a good view of the 'basket of eggs' feature that is formed by hummocky moraine.
If you follow the suggested route it will take you past a number of different ponds and you can see which features you can identify.
Please be aware that at certain times of the year livestock are grazed in these fields and other than on the public footpath access is only permissive so do respect any gate closures.