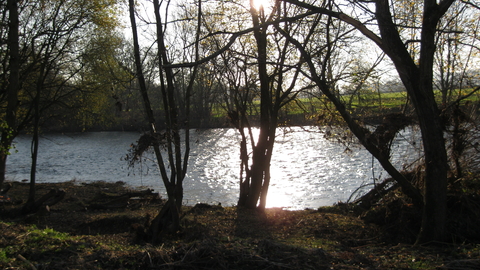 A riverside common, grading into scrub and woodland along part of the route of an old tramway.
Know before you go
Walking trails
The river bank is subject to continuous erosion and is unsafe at certain times of the year. Contact the trust for further information
Access
There is no wheelchair access at this reserve.
When to visit
Opening times
Open daily, dawn to dusk
Best time to visit
May to August
About the reserve
  The chief interest of this grassland reserve lies in its potential as an otter refuge, together with the four main habitats found here: the river itself rich in invertebrates; the tree-lined river bank; the flood-plain with its mixture of damp-loving plants such as tansy and hemlock; and the mixed deciduous woodland on the steep bank frequented by woodland birds. The path leading from the reserve entrance partly follows the remains of an old horse-drawn tramway from Hay-on-Wye, constructed about 1818 as an embankment along the eastern edge of the common.  
Slow-worms, grass-snake, toads and small mammals have been recorded on the reserve in recent years and a range of butterflies such as comma, common blue, meadow browns and speckled wood will frequent the warm, open glades in the summer, feeding on bramble and angelica.
Environmental designation
Site of Special Scientific Interest (SSSI)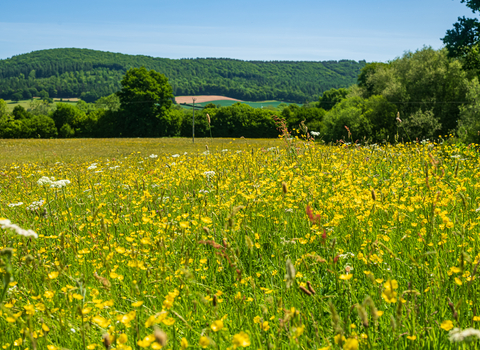 Join today and receive a free Nature Reserves guide
When you join us as a member of Herefordshire Wildlife Trust you will receive our Herefordshire Nature Reserves Guide with full details of all our nature reserves including maps and species of interest.
Join today!