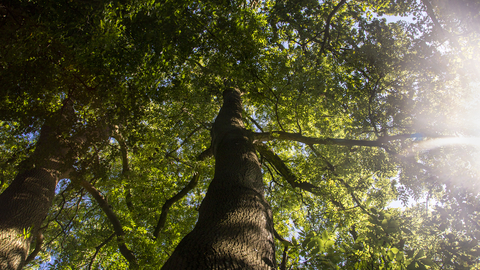 A woodland site with many indicator species showing that this is an ancient site
Know before you go
Walking trails
There are currently few access paths. In summer, plant growth at the base of the slope may hide the several small streams, flushed areas and ditches present. Movement along the upper slopes can be difficult and slippery in wet weather and may cause a brisk descent if care is not taken!
Access
There is no wheelchair access at this reserve.
When to visit
Opening times
Open at all times
Best time to visit
April to July
About the reserve
The wood lies on a slope bounded on the east by a stream running in a deeply-cut dingle. The upper woodland is predominantly young to mature Oak with some Ash, and there is a rookery of some 20 active nests at the southern end of the wood. Hazel, Hawthorn, Holly, Gean, Willow, Elm and Elder are present in the understorey. The presence of many indicator plant species, together with the shady aspect and difficult access for cultivation, all suggest that this is an ancient woodland site. Lime encrustation is found in the fast-flowing dingle stream, which has a varied invertebrate fauna, including stonefly and damselfly nymphs.
Contact us
Herefordshire Wildlife Trust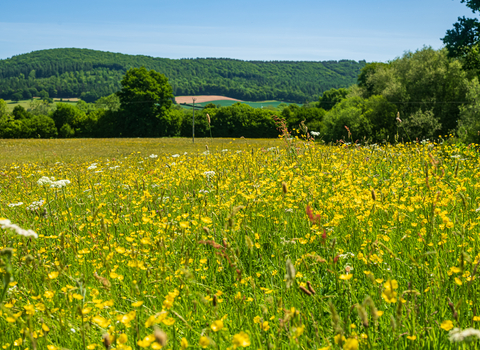 Join today and receive a free Nature Reserves guide
When you join us as a member of Herefordshire Wildlife Trust you will receive our Herefordshire Nature Reserves Guide with full details of all our nature reserves including maps and species of interest.
Join today!