Garden Wildlife Photo Competition
We are on the hunt for 12 fantastic wildlife photos - taken in your garden - for our 2021 Calendar.
Under the current circumstances, many of us are unable to get out far into the wider countryside so we decided to keep things closer to home and make the theme of our 2021 calendar garden wildlife.
Our gardens have the potential to be wonderful habitats for all sorts of wildlife so this competition will suit all those wildlife lovers who do all they can to make wildlife welcome on their patch. We want to see photos which feature native wildlife (no pets!) and that includes native wildflowers and trees.
You'll find all the terms and conditions of entry of below. We can't wait to see your photos. Good luck!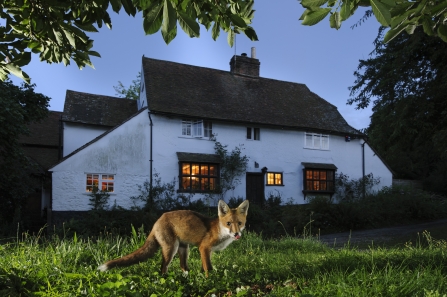 Garden Wildlife Photo Competition 2020: Terms and Conditions of Entry
Photos will be judged on both the content and quality of the image.
Images should be landscape and must be 300dpi, 12"x8" (A4) jpg images.
Photos can be of animals or plants but if the primary subject of the image is a plant, it must be native to the UK, though growing in a garden setting.
Images must have been taken in Herefordshire.
A maximum of 5 images can be submitted per photographer.
Deadline for submissions is 31st July 2020.
Photographs must be submitted by email to Frances Weeks: f.weeks@herefordshirewt.co.uk Please mark your submissions: Calendar 2020 and include your full name, location and a brief description of each image.
This is an open competition for all supporters, members, volunteers and staff of Herefordshire Wildlife Trust and will be judged by three members of staff (who are prohibited from entering).
Our 12 winning images will be featured in our Herefordshire Wildlife Trust 2021 calendars. They may also be used subsequently in marketing materials, printed or digitally including social media. Images will be always be clearly credited to the photographer whenever used.
Herefordshire Wildlife Trust offers no payment for photographs submitted or those selected and published.
This competition is a fundraiser for Herefordshire Wildlife Trust. All monies raised will go towards the Trust's work across the county.