One of a number of naturally formed lakes in an area of low rounded hills formed from Ice Age debris
Know before you go
Grazing animals
Livestock usually graze the field between the car park and reserve so please ensure all gates are closed behind you
Walking trails
Please be aware that waterfowl are nesting between March and July and avoid unnecessary disturbance of the marshy, rushy areas around the Pool during this period. In particular, dogs should be under close control. Please ensure that field gates are closed after use.
Access
Footpaths around the reserve. Visitors are advised to keep to the marked tracks to avoid disturbing the wildlife. There is no wheelchair access at this reserve.
When to visit
Opening times
Open at all times
Best time to visit
April to July, November to February
About the reserve
Titley Pool is one of a number of naturally formed lakes between Kington and Mortimer's Cross. They occupy hollows in an area of low, rounded hills formed from debris accumulated during the melting of ice at the end of the last Ice Age. The Pool is one of the largest natural open areas of water in Herefordshire.   It is a suitable breeding site for great crested grebes. It also attracts flocks of wintering duck, particularly teal, tufted duck, pochard and gosander. In summer, dragonflies and damselflies hawk insects over the water. Fish in the Pool, providing prey for grey herons, grebes and goosander, include perch, roach, eel and pike.  
Environmental designation
Site of Special Scientific Interest (SSSI)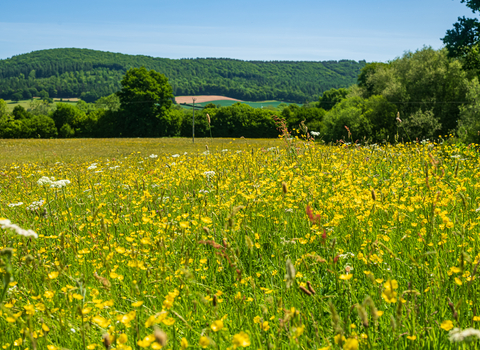 Join today and receive a free Nature Reserves guide
When you join us as a member of Herefordshire Wildlife Trust you will receive our Herefordshire Nature Reserves Guide with full details of all our nature reserves including maps and species of interest.
Join today!