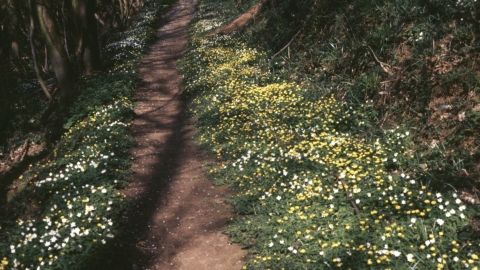 A woodland reserve with a mixture of vegetation types and a valuable habitat for a range of birds.
Know before you go
Walking trails
Please keep to the paths so that wildlife is not unduly disturbed and make sure dogs are under control. The quarry area in the eastern section has steep drops, and although the top has been fenced around, care is still needed, particularly if young children are present.
Access
There is no wheelchair access at this reserve.
When to visit
Opening times
Open at all times
Best time to visit
In summer there are various butterflies to be seen.
About the reserve
Part of a much larger area of ancient woodland, Merrivale Wood clearly falls into two vegetation types; the western two-thirds is dominated by oak and ash, while that eastern section is quite distinct with many old ash, wild cherry and sycamore trees. The wood provides valuable habitats for a range of woodland birds, including blackcap and marsh tit. Scarcer species such as goshawks have been sighted recently. Most of the common woodland butterflies are to be found here in summer along open glades and woodland margins.  
Contact us
Herefordshire Wildlife Trust