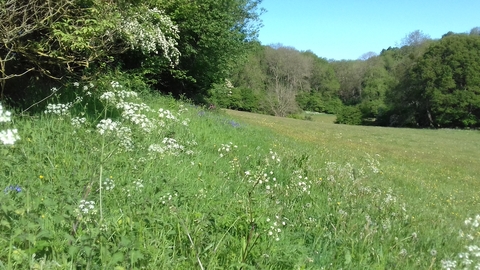 Mostly ancient and restored grassland, with some woodland, and a variety of wildlife and plant life.
Know before you go
Parking information
Park on the verge opposite the gate by Slough Bridge
Grazing animals
The meadows and pasture are grazed with sheep and cattle from late summer until the end of the year.
Walking trails
Visitors are asked to keep to the side of the meadows when the hay crop is growing between May and August.
Access
There are no surfaced paths and no wheelchair access at this reserve. There is steep ground and you will need to cross and re-cross a stream bed if you wish to visit all of the site.
When to visit
Opening times
Dawn to dusk
Best time to visit
Spring & Summer
About the reserve
This reserve consists of ancient grassland with some wood pasture and coppice. Both meadows have flourishing populations of yellow rattle, wild daffodil and cowslip, as well as a variety of other species. In summer, there is an abundance of bees, hoverflies, grasshoppers, flower beetles, day-flying moths and butterflies.  
Directions
From B4348 at Vowchurch turn onto minor road running west towards Michaelchurch Escley. The site is 1.2 miles from this junction. The entrance to the reserve is not visible from the road. Look out for a wooden field gate at roadside on right-hand side (north) of the road at Slough Bridge. Access is from the road through a wooden field gate into a field planted with vines, you will see the reserve sign on a gate to your right.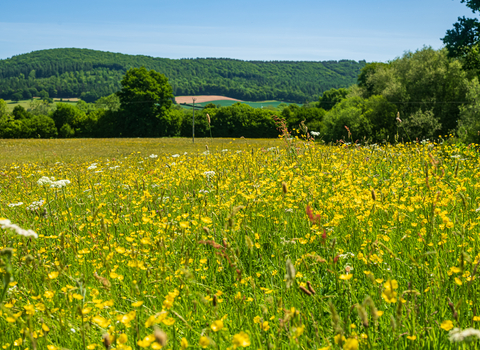 Join today and receive a free Nature Reserves guide
When you join us as a member of Herefordshire Wildlife Trust you will receive our Herefordshire Nature Reserves Guide with full details of all our nature reserves including maps and species of interest.
Join today!