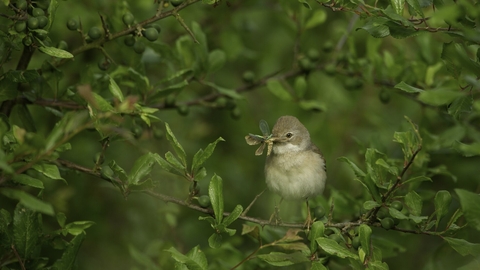 Hereford City Branch AGM & Talk: Life in the Hedgerow
Book
Hereford City Branch AGM and talk by Tim Kaye.
About the event
The evening will begin with a talk by Tim Kaye, from Cultivating Learning and Nature CIC on a valuable habitat that abounds in wildlife. From butterflies to fungi, from beetles to plants we will discover the culture, history and management of boundary vegetation. With the Herefordshire Biological Records Centre Tim Kaye is running a project: 'Hidden Herefordshire: discovering its wildlife and wild places, which aims to connect people, young and old to recording wildlife wherever they are'. 
The talk will be followed by the City branch's AGM at 8:30 pm.
This will be the Hereford City Branch's first ever AGM after becoming a fully constituted Branch within the Herefordshire Wildlife Trust. Please find relevant documents including the Chair's Report, Treasurer's Report and the group's Constitution below.
We are very keen to expand our committee and to find more volunteers for our growing City Branch projects. If you are interested in finding out what we have to offer, please contact us: hfdcitybranch@herefordshirewt.co.uk