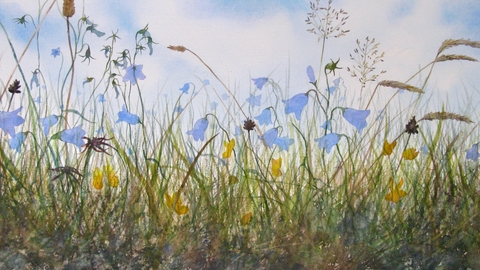 Into the Meadows Poetry Evening
Location:
Apple Store Gallery,
Unit 1, Rockfield Road,
Hereford ,
Herefordshire,
HR1 2UA
The Apple Store Gallery celebrates National Meadows Day with an evening of poetry, inspired by the wildflower meadows at Birches Farm nature reserve..
About the event
To celebrate National Wildflower Meadows Day 2021 the Apple Store Gallery in Hereford are holding a short exhibition of artists' and poets' reflections on Herefordshire Wildlife Trust's Birches Farm Nature Reserve,
The poetry evening on the 29th June will include readings from the poems written as part of the Into the Meadows project.
The poems created during the project have also been brought together into a lovely book. This will be available for sale at the exhibition and poetry evening and through our online shop here. £5 from the sale of each book will be donated to the Herefordshire Wildlife Trust.