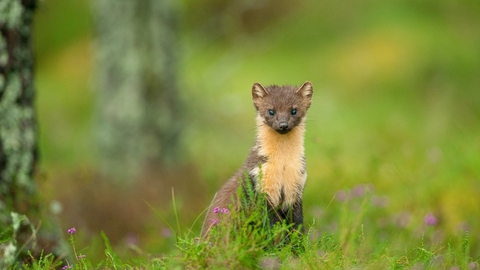 Online Talk: Project Pine Marten with Gloucestershire Wildlife Trust
Location:
Online Event,
Join in from home via a computer or mobile device
Book
Find out more about this rare mammal and their reintroduction into the Forest of Dean.
About the event
Pine martens are one of our native mustelids and have recently returned to Gloucestershire. These animals are slowly moving into neighbouring counties including Herefordshire! Cat McNicol, Conservation Projects Manager at Gloucestershire Wildlife Trust will be talking about the road to recovery for the species and the story behind the pine marten reintroduction in the Forest of Dean.  
Booking
Price
Free; donations towards the work of Herefordshire Wildlife Trust are most welcome.