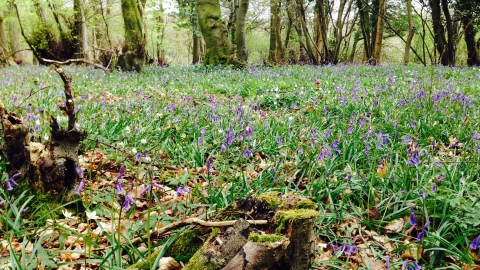 *Members' Exclusive* Bluebells Through the Lens
Location:
Lea & Paget's Wood,
Lea & Paget's Wood,
Fownhope,
Herefordshire,
HR1 4PY
Join us for this guided bluebell walk at this stunning reserve. Carpets of bluebells with wood anemone, primrose and yellow archangel make a spectacular sight in spring. Trevor will also provide some 'top tips' on how best to capture the bluebells and introduce us to basic photography skills - so bring your camera!
About the event
Please note there is limit on car parking spaces at this reserve, so please car share where possible!