Introducing Friends of Bartonsham Meadows
We are Friends of Bartonsham Meadows, a community of makers and shakers from all walks of life who want to make a difference and build a thriving local environment.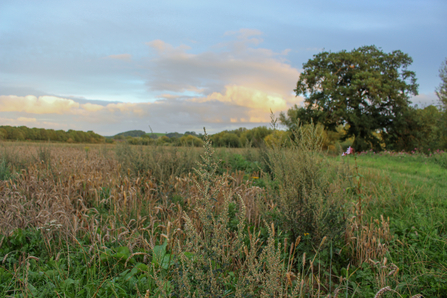 Friends of Bartonsham Meadows is a grass-roots group supporting environmental and socially beneficial land-use practices at Bartonsham Farm, Hereford. We formed in early 2020 in response to the consequences for soils and ecology of a change in farming practice at a time of climate crisis and damaging record floods.
We have fostered a dialogue with land-users and land-owners including city residents, land-managers, wildlife and heritage experts, the Church Commissioners, the Church, Herefordshire Council and other key stakeholders. The Herefordshire Wildlife Trust and City Branch have been partners in these discussions, sharing expertise and support.
These much-loved historic floodplains have a key contribution to make to biodiversity, natural flood defences, carbon capture, better river quality and social cohesion. We have a vision for an environmental gateway project enhancing the lives and livelihoods of everyone in the City.
We have created resources about our project at www.friendsofbartonshammeadows.org. Please visit us! If you'd like to support our project and stay in the loop with what we're up to, please sign up to our mailing list here.
You can also follow us on Instagram at @friendsofbartonshammeadows and join our Facebook group! If you'd like to get involved, please get in touch by emailing info@friendsofbartonshammeadows.org - we'd love to hear from you.