Birches Farm Geocache Trail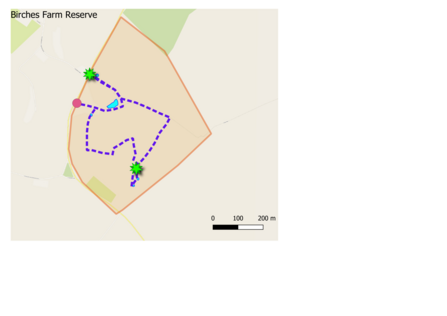 Birches Farm is a Herefordshire Wildlife Trust reserve located just outside Kington. The entrance to the reserve is from the A4111 and just inside the gate there is free parking for a number of vehicles.
The reserve is home to a number of Ice Age Ponds and the view point in Little Bank field gives a good view of the 'basket of eggs' feature that is formed by hummocky moraine.
If you follow the suggested route it will take you past a number of different ponds and you can see which features you can identify.
Please be aware that at certain times of the year livestock are grazed in these fields and other than on the public footpath access is only permissive so do respect any gate closures.